Knitting Classes
Individual knitting classes available by appointment.
Cost: $35.00 @ hour.
How to Enroll
Please call Santa Fe School of weaving: (505)918-8810 or send email to miriamsf@me.com.
I am located at: 614 Paseo de Peralta with parking on Castillo Pl., just North of Marcy St. See video on Homepage for visual direction.
---
There is nothing more gratifying than watching a group of knitters enjoying a new design concept leading to hours of joyful knitting!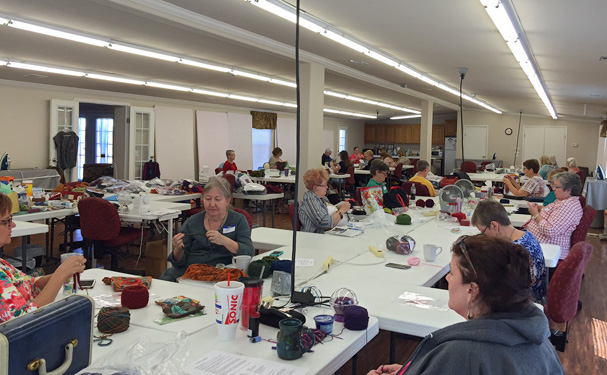 ---