Why Leclerc Looms?
There are two reasons: All Leclerc Looms and accessories are produced in solid Maple with a smooth finish, which protects the wood against moisture as well as drought. The company through advanced engineering is continuously upgrading their products, ensuring smooth weaving with minimum stress to the body.

How to Order
For more information please visit: www.leclerclooms.com If you have questions or need more information, please contact me. There is free shipping for orders over $600.00

Please call Santa Fe School of weaving: (505)918-8810 or send email to miriamsf@me.com.
I am located at: 614 Paseo de Peralta with parking on Castillo Pl., just North of Marcy St. See video on Homepage for visual direction.
---
Seen here: student weaving on The Voyageur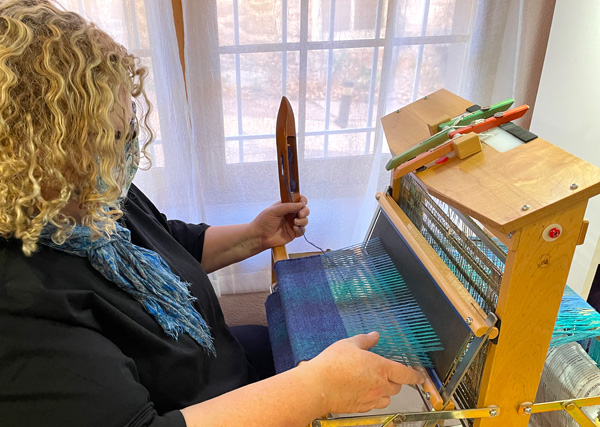 ---