Description
I offer classes to both beginning and advanced students. I have a classic Bauhaus background from Bezalel School of Art in Jerusalem. I was a full time weaver for over 40 years, and I have been teaching weaving here in Santa Fe for 20 years. Please see videos on Home page for more information.
My students can expect to learn all the basics: How to plan and execute a project in the most efficient way as well as an introduction to weave structures. I also teach more advanced weave structures, double weave and basic color theories.
Weaving Classes
Sessions run Monday through Friday from 9am to noon. Some flexibility is possible. I offer individual instruction, and require vaccination of all my students.
(I have had my booster).
Cost: As of January 1st. 2022 $900.00, which does not include materials. A $200.00 non refundable deposit due with registration.
How to Enroll
Please call Santa Fe School of weaving to reserve a class: (505)918-8810 or send email to miriamsf@me.com.
I am located at: 614 Paseo de Peralta with parking on Castillo Pl., just North of Marcy St. See video on Homepage for visual direction.
---
Mother and daughter learning to weave together: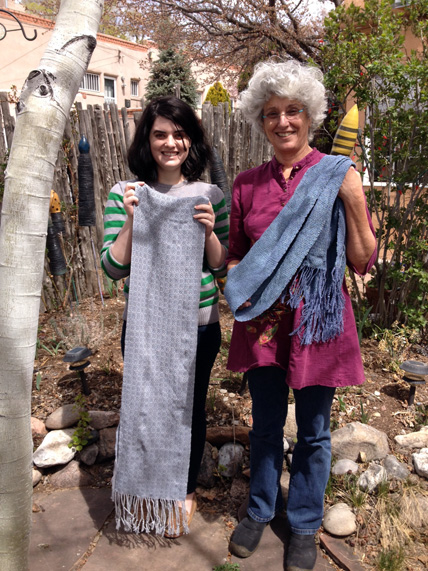 Work of first time weaver: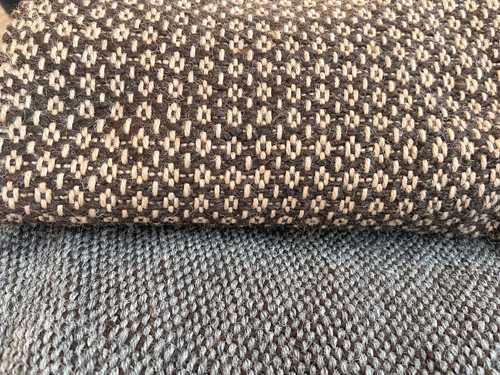 Happy weaver: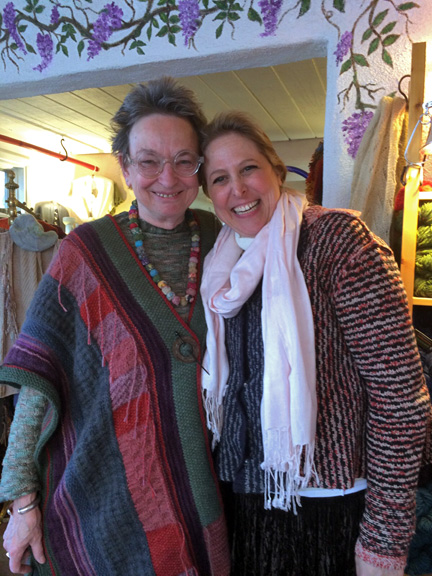 ---